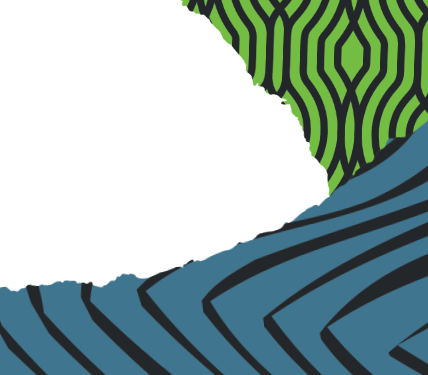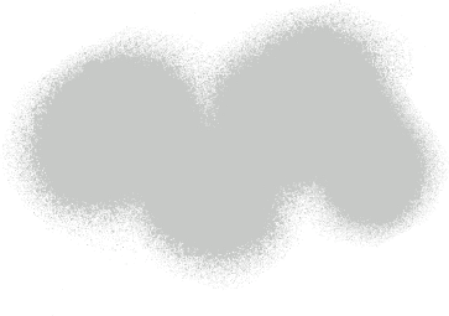 GENERAL FAQ
The last thing we want to do is leave you hanging. So we're here to answer all your questions. And if you're not finding what you need here, feel free to call your local park for extra support..
Are Socks Required To Jump?
Yes. We sell special grip socks in the park as both a safety and cleanliness measure. And you get to keep them after! Because who wants to put on used socks, anyways?
Can I Reuse My Grip Socks?
Yes! Bring back your grip socks to reuse on your next visit as long as they are in good condition. It's probably a good idea to wash them first, though.
Do I Need To Sign A Waiver?
Every guest, whether jumping or observing, must sign a waiver before entering our parks. Waivers can be completed online to expedite your front desk check-in time!
Operating hours will vary by location and by day of week. Weekends (including Friday) are generally open for longer hours.
Is There An Age Limit For Admittance?
All ages (young and old) are welcome at DEFY. Because limits aren't really our thing.
Can I Leave A Child Unattended At A Defy Park?
Children under the age of 13 cannot be left alone at the park and must attend with parent or guardian supervision.
Do You Sell Food And Drinks?
Yes, at select parks! We have a variety of food, snacks and drinks available for purchase in case you need to refuel in between backflips or dives into the foam pit. DEFY parks with food and beverage options include:
DEFY Augusta
DEFY Birmingham
DEFY Boise
DEFY Bradenton
DEFY Chattanooga
DEFY Charlotte
DEFY Chesapeake
DEFY Clovis
DEFY Denver
DEFY Detroit
DEFY Florence (KY)
DEFY Fort Myers
DEFY Hickory
DEFY Indianapolis
DEFY Knoxville
DEFY Lakeland
DEFY Las Vegas
DEFY Louisville
DEFY Nashville
DEFY New Orleans
DEFY Olympia
DEFY Palm Bay
DEFY Palm Springs
DEFY Port Saint Lucie
DEFY Seattle
DEFY St. Louis
DEFY Thornton
DEFY Tucker
DEFY Woodbridge
DEFY Visalia
FLIGHT CLUB MEMBERSHIP FAQ
The last thing we want to do is leave you hanging. So we're here to answer all your questions. And if you're not finding what you need here, feel free to call your local park for extra support.
How Many Family Members Are Included In The Elite Family Flight Club Membership?
Up to 6 immediate family members can join together at one discounted price per month. The base package includes 4 family members, with the ability to add up to 2 additional family members at a small additional cost per member.
Can Family Memberships Add Additional Members?
Yes, up to 2 additional members can be added to the base package (4 members) so nobody has to get left out.
Is There A Minimum Commitment For Memberships?
Yes. There's a 3-month minimum commitment that will auto-renew monthly on the date of purchase for all membership packages. Cancellations are accepted only after the third month's billing has been processed.
How Long Will My Monthly Membership Price Last?
Per our terms and conditions, your monthly membership price will be locked for the duration of your membership.
Can I Change Who's Included In My Family Membership?
Yes, each membership can be changed to a different family member ONCE in the duration of your membership.
How Do I Cancel My Membership?
BIRTHDAY PARTIES FAQ
The last thing we want to do is leave you hanging. So we're here to answer all your questions. And if you're not finding what you need here, feel free to call your local park for extra support.
Who Should I Include As A Birthday Jumper?
Anyone who wants to jump and have access to the park attractions during the party. We allow observers to join you in the party room at no cost.
Can I Add Birthday Jumpers After I Book The Party?
Yes. Contact your park's Event Coordinator at least 48 hours prior to the party to add Birthday Jumpers.
Is The Birthday Child Included In The Birthday Jumper Count?
Yes. The number of jumpers determines the number of pairs of grip socks and wrist bands you will receive. The birthday child needs socks and a wrist band to have access to the park attractions.
How Old Do I Have To Be To Have My Birthday At Defy?
When Should Everyone Arrive For The Party?
All party guests will need to arrive at least 30 minutes prior to your party start time. This allows time for the entire group to get through check-in, waiver verification and storing any personal items.
What Does The Dedicated Party Host Do?
A lot. They ensure your room is set-up with plates, cups, napkins, utensils and a tablecloth. They assist with any decoration set-up you may require, serve food and beverages (if applicable) during the time in the party room, and clean-up the whole party when it's over.
Who Needs Waivers And How Do We Sign?
All Birthday Jumpers need a signed waiver to jump. Waivers should be completed online before your party.
Can I Add Extra Jump Time To My Party?
For. Sure. If your party is during the week (Mon – Fri) you can add 30 minutes of jump time for $5 per jumper or 60 minutes of jump time for $9 per jumper to any of our party packages. This must be arranged through your Event Coordinator at least 48 hours prior to your party.
Is There A Birthday Party Discount For Flight Club Members?
Yes! Each level of Flight Club membership has a discount on regular priced birthday parties, with Elite and Premier memberships offering free additional Birthday Jumpers, too. Contact your Event Coordinator for details and ask how to apply your Flight Club membership perks.
Is A Deposit Required To Make A Birthday Reservation?
A $75 deposit is required at the time of booking online or over the phone with an Event Coordinator. The deposit is applied toward the total amount of the birthday party. Your outstanding balance will be due at the time of your party when you arrive for check-in at the park.
What Is Your Cancellation Policy?
There is a 72-hour grace period after the time of booking where the $75 deposit may be refunded. After this 72-hour period, the deposit is non-refundable. Parties may be rescheduled at any time before or after the 72-hour window, but the deposit will not be refunded for parties cancelled after the window has passed. Events booked within 72 hours of the date of their event will not receive a refund.
COVID-19
How Are You Making Sure Guests Who Are Infected Don't Come To The Park And Infect Others?
Health and safety guidelines are posted at the entrance of all parks reminding Guests about the importance of staying healthy, following guidance from the CDC and the recommended prevention measures. In addition, park sanitation procedures have been increased to maintain a safe and hygienic park environment.
Is It Safe For Me And My Family To Jump At Defy?
The health and safety of our Guests and Team Members remains our top priority. In line with guidance provided by the CDC and other governmental health authorities, we have reinforced and extended our cleanliness measures to maintain a safe and hygienic park environment including, but not limited to:
Increased daytime cleaning of all high-frequency touchpoints on an hourly basis in addition to regular cleaning procedures.
Increased the number of regularly filled hand sanitizer stations at park entrance and select attractions, party rooms and bathrooms, as well as added sanitation wipes at waiver stations.
Daily park sanitization with ionized sprayer/fogger system that sanitizes trampolines, foam and all attractions.
All Team Members required to wear a face covering/mask and gloves (gloves are changed regularly in accordance with recommended guidance from governmental health authorities).
Newly installed Plexiglass partitions for employees assisting customers at all cashier stations, front desk and party check-in area.
New sanitation and safety training module completed by all Team Members, along with new safety and sanitation videos posted throughout park.
Reduced capacity and social distancing floor markers for queuing at lobby and all attractions.
Has There Been A Confirmed Case Of Coronavirus At Defy?
Some DEFY parks have had confirmed COVID cases. Upon receiving the notice of positive tests, the locations were closed, all employees were tested, park visitors were notified, and the parks were thoroughly sanitized for one week. Employees were notified that they would be prohibited from returning to the park until a negative COVID test was presented. In addition, daily temperature checks are conducted upon arrival for both guests and team members at all DEFY parks.
Is Social Distancing Enforced At Defy?
Floor markers showing recommended social distancing are located throughout the park for queuing in the lobby, at the cafe and some attractions. Park capacity is also reduced and we are asking all Guests to adhere to the social distance standard of 6ft apart (minimum) at cafe tables, platform benches, mezzanine seating and throughout the park. We have and will continue to reinforce our park rules as well, including one person per trampoline.
Will Your Park(s) Be Reducing Capacity In Response To The Spread Of Coronavirus?
The safety of our Guests and Team Members is our top priority. We are currently working closely with the relevant health departments in compliance with their required protocol to determine suitable capacity reductions.
How Are The Foam Blocks Being Cleaned/sanitized?
It's easier than you'd think. We put an approved anti-viral solution into special fog machines that spray mist over the foam blocks. We do nightly cleanings at all parks, and fog during the day as well when we can.
How Do People With 1-hour Passes Purchased Last Year Get A Spot To Jump?
Send us a private message or come into your local DEFY and ask for a manager. We will make sure to take care of you.
How Long Do You Keep Charging Customers With Memberships After You Close A Park?
Whenever a DEFY is temporarily closed, we immediately stop charging members. If you have a specific question or concern, send us a DM and we'll get things figured out.
Things change every day, but many of our parks' snack bars are open and operating. If you need to know about your local DEFY specifically, give us a call.
What Happens To Private Parties That Have Already Been Booked When A Park Closes?
With COVID-19 still doing its thing, some DEFY parks have closed and reopened. If you had a private party booked but your park has closed, call your local park's event coordinator. Our event coordinators are ready to take care of you.
What Happens If I Had A Membership Before My Park Closed?
Don't worry—we're not jerks. If you have a recurring payment, you won't be charged while your local DEFY is closed. Once reopened, your membership will be reactivated.
My Location Was Open For A While And Now It's Closed. What Happened?
The one thing we refuse to mess around with is the health and safety of your family and our employees. For that reason, we follow the most current recommendations from both the CDC and the local governments. Sometimes that means temporarily closing a park.
My Child's Birthday Is In November. What If Things With Covid Force You To Close After We've Put Down Our Deposit Or Paid In Full? Do You Give Refunds? Or Would We Be Out Of Luck?
We have you covered. Should something happen between now and your reservation, we do provide refunds. Feel free to call your local DEFY's event coordinator to get the latest info. They're seriously amazing and ready to take care of you.
I Had A 30-day Pass When The Park Closed. What Will Happen To The Extra Days That I Paid For?
Don't worry—we've got you covered. We'll extend all 30-day passes by an additional 30 days when we reopen, no matter how far along they were when we closed.
Do Jumpers Under 5-years-old Have To Wear Masks?
If there's anyone who's good at breaking the rules, it's kids under five. That's especially true when they have to wear a mask, so we don't require children under 5-years-old to wear one. If you can convince them to, more power to you. *Rules may vary based on local mandates.
Do Jumpers Have To Wear Masks In The Whole Park? Do Observers?
Typically, we're all about breaking the rules. But when it comes to the health and safety of our jumpers and observers, we listen to the CDC and local government guidelines. No worries, though—we'll be sure to tell you whenever you're here.