The Best Games to Play at DEFY
July 19, 2021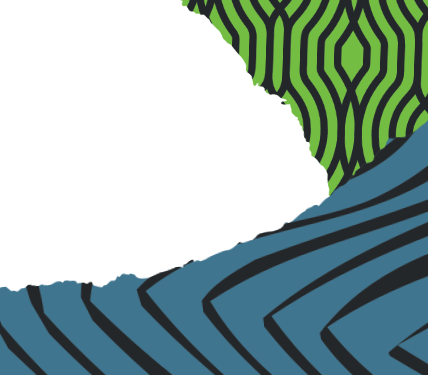 Give all that jumping a fun twist.
One of the best parts of coming to DEFY is having so much to do—trampolines, ninja courses, foam pits, climbing walls and more. But it's not only the wide selection of super awesome activities that make DEFY fun; it's the games you can play on them.
The possibilities are endless, but here are a few of our favorite games that your family can enjoy at DEFY:
H.O.R.S.E.
This fun game is a well-known favorite for athletes and perfect for two to four people. It's simple: choose a word (usually an animal), then take turns doing tricks. If someone lands one, the other players have to repeat it. Failure to do so earns them a letter to their chosen word. Spelling out the whole word means they're out. The person with the least number of letters to their word wins. Shake it up by playing on each of our attractions.
Telephone
Luckily, this isn't the one with all the whispering. Instead, everyone starts by sitting along the trampoline's edge—the more people playing, the better. Then, starting at one end of the line, someone performs a trick. The next person has to repeat that trick then add their own. If someone misses a trick or doesn't land, they're out. Last person standing wins. How long can you keep it going?
Hot Potato
You know this game. A few people start jumping together and take turns passing a ball around. If someone drops it, gets hit or stops jumping, they're out. Just keep playing until only one player remains.
Foam Pit Swimming
Our foam pit is just like a swimming pool, except a lot less wet. So, grab some friends and hold a race to see just whose backstroke translates the best from water to foam.
And why stop there? Hold races on our other attractions, too, like the climbing wall or our ninja obstacle course.
Last to Leave
A marathon of flippin' massive proportions. See who jumps the longest, then celebrate the winner's success with a nap.
Next time you bring your family to DEFY, give these fun games a shot. Of course, this list is by no means complete—find us on social media and tell us what games you enjoy most. Whatever you choose to do during your visit to DEFY, please be sure to follow all posted park rules so we can all stay safe and have fun.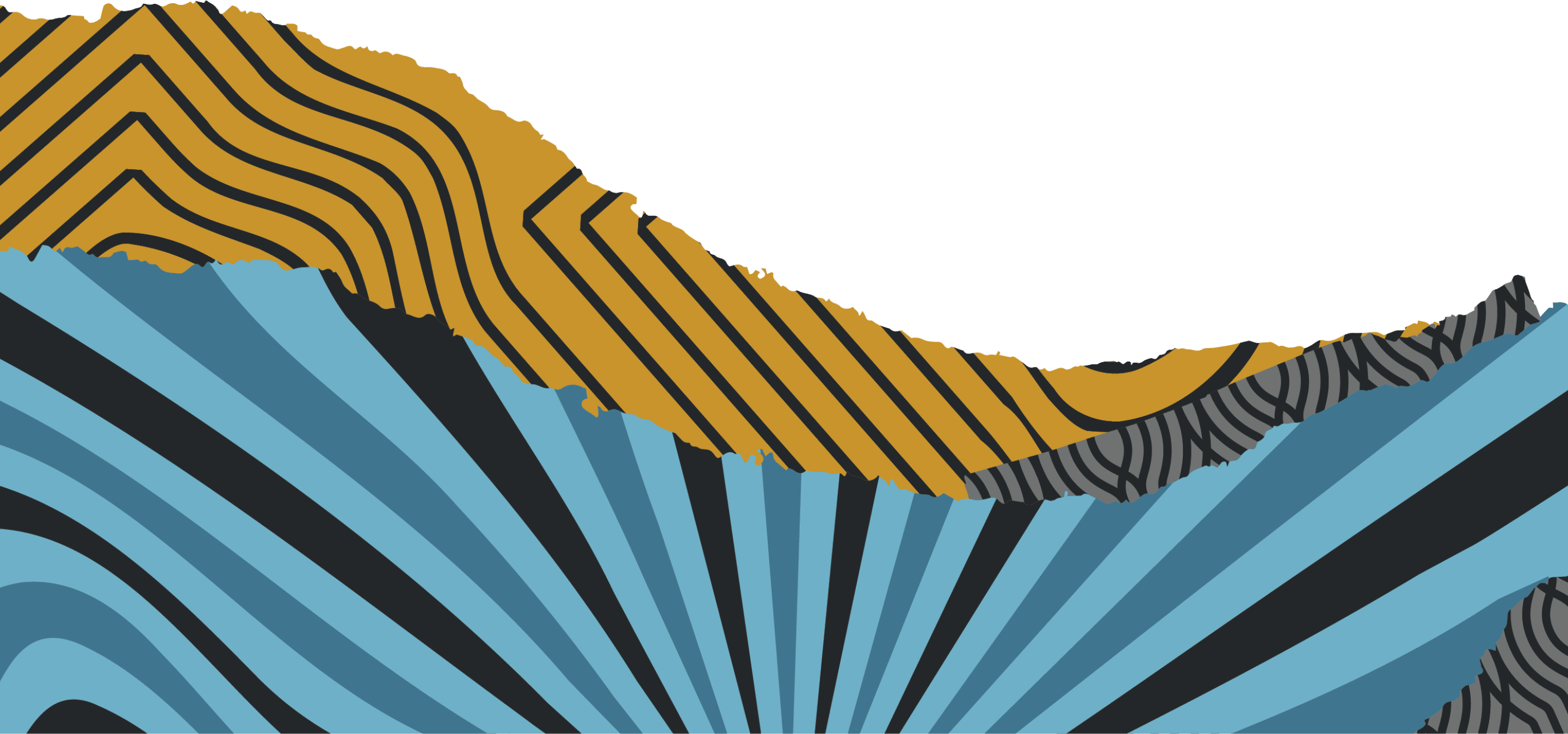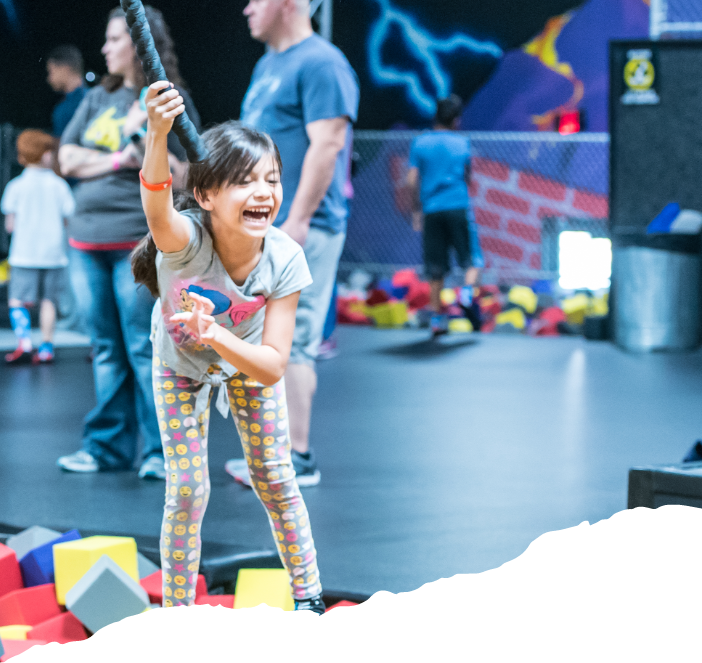 TICKETS
Hit our park to jump, spin, flip, play and a whole lot more. Learn more about our flight ticket options and book yours here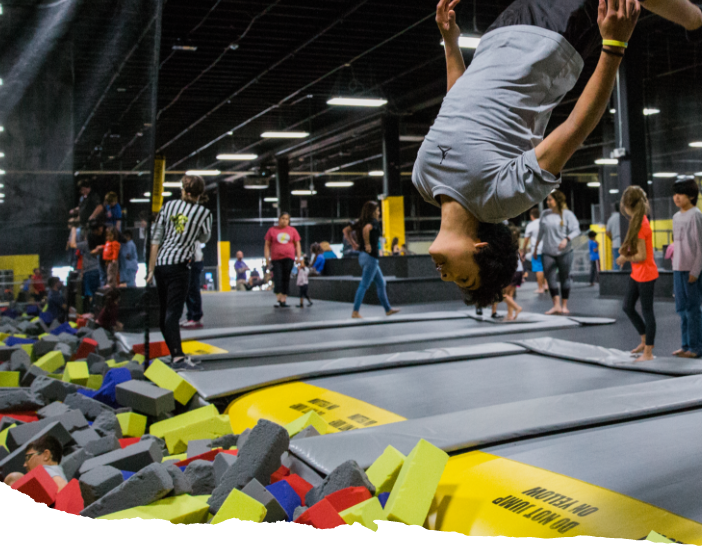 MEMBERSHIPS
Make flight time anytime with a Flight Club Membership. Compare our membership packages and sign up today.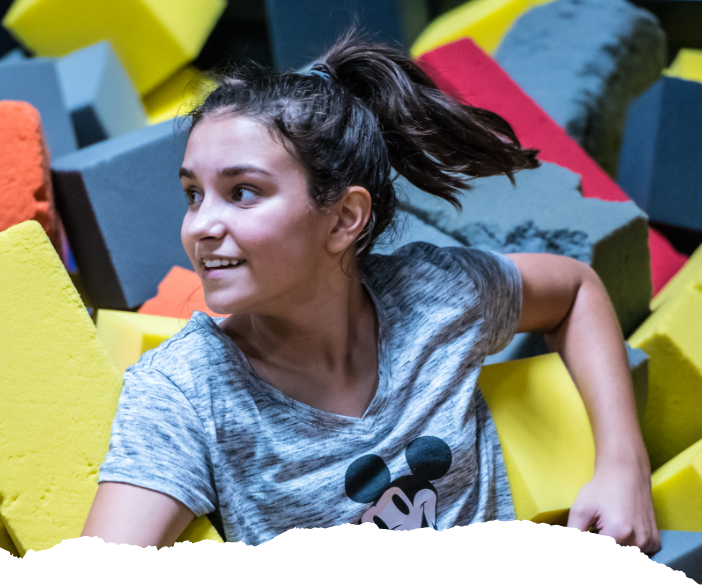 PARTIES
Epic for them. Easy for you. Take their next birthday party up a level — or two. Find out more about our party packages and reserve theirs now.