How We Help Our Communities
November 18, 2021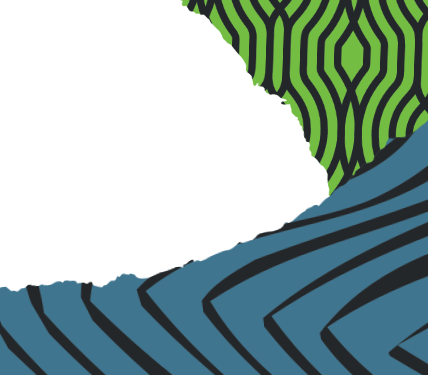 DEFY parks across the country love to give back to the community. We sat down with our General Manager at DEFY Augusta, Gordon Carver, to learn all about how and why he stays involved in community outreach.
How does your DEFY park stay involved in the local community?
We are a part of the County Chamber group, which keeps me updated with all the inside information in my community. We get the opportunity to connect with local community initiatives like health and wellness for the youth. This allows us to be a part of programs that help the community and drive guests into the park.
We help sponsor over 25 programs with the school system, from perfect attendance to star student of the year. We also have a Purveyor of Awesome award that we give out in the schools quarterly. We sponsor with VIP cards, merch, getting to hang out with us for the day, or with donations from other local businesses. We host events like food truck festivals, Trunk or Treat, Jump with Santa, canned food drives for the homeless, Toys for Tots, Jackets for Vets, Wounded Warrior Project, and so much more! This keeps us firmly rooted in the community and DEFY Augusta is always first to call when the community needs anything. 
Do you host any community service events in the park?
We do EMT, police and firefighter trainings at our park, and many other events like that. We also host Chamber meetings when needed. This brings in over 200 business owners to our park. We do canned food drives for the local TV stations and radio, and we do Toys for Tots events. We do an event for the Wounded Warrior Project each year that brings the entire community together at our park. We do "Learn and Leap" programs with the school systems where kids can come in and do their homework at the park and then get the reward of jumping. We have many more events on the calendar for 2022!
How do you encourage/motivate your staff to become involved in community service?
The easiest way to motivate and encourage staff to get involved with community service is to build a culture around it. I've always been big in getting involved in our community through churches and businesses, so when I became the GM of DEFY Augusta I brought that culture into the park, and we grew it from the start. I also hire staff that are already involved in the community through church, activities, community centers, the school system, or any other community connected avenue. This is huge for me because I allow them to use the connections they already have and teach them how to expand them and help the community. Another big way to motivate and encourage my staff to get involved is asking them to come up with ideas that we can do for programs, awards, community events and more.
I constantly ask my staff what we can do to help our community and engage them beyond the park. And then once we have a lot of ideas, we will pick the top 10 and I will oversee them, but I let them take charge and run with it. It's amazing to see how infectious the passion for community outreach spreads through the staff. 95% of the events that we are a part of and create come from our staff meetings brainstorm sessions.
What do you love most about giving?
I love seeing people truly happy. Seeing kids or even adults faces when they get something they never imagined getting. We have kids come to our park that have won VIP passes and the only way they could ever get to come to the park is with a free pass. So, to see them have the time of their lives is worth more than any amount of money. Or to go hand out meals at homeless shelters—just seeing those people that have lost the very things we take for granted, like faith, hope, love, family, dreams, passions, is worth the time and sacrifice we make to do it. To give just a small amount back to people, to spread joy, to show them that someone truly cares about them, and not where they have been, but where they are now. That's what a memorable moment is, that's what purveying awesomeness is.
My grandmother told me a saying once and I live by this everyday: "If you only have enough joy for yourself, then you don't have enough. If you only have enough love for yourself, then you don't have enough." We were not made to be drawbridges, closing and locking in for ourselves all the things we have gained over our lifetime. We were made to be Truss bridges, the strongest bridges ever made, that never move and allow people in. That's what I love about giving back to my community and my staff. As long as I'm breathing, DEFY Augusta will be that city on the hill for all!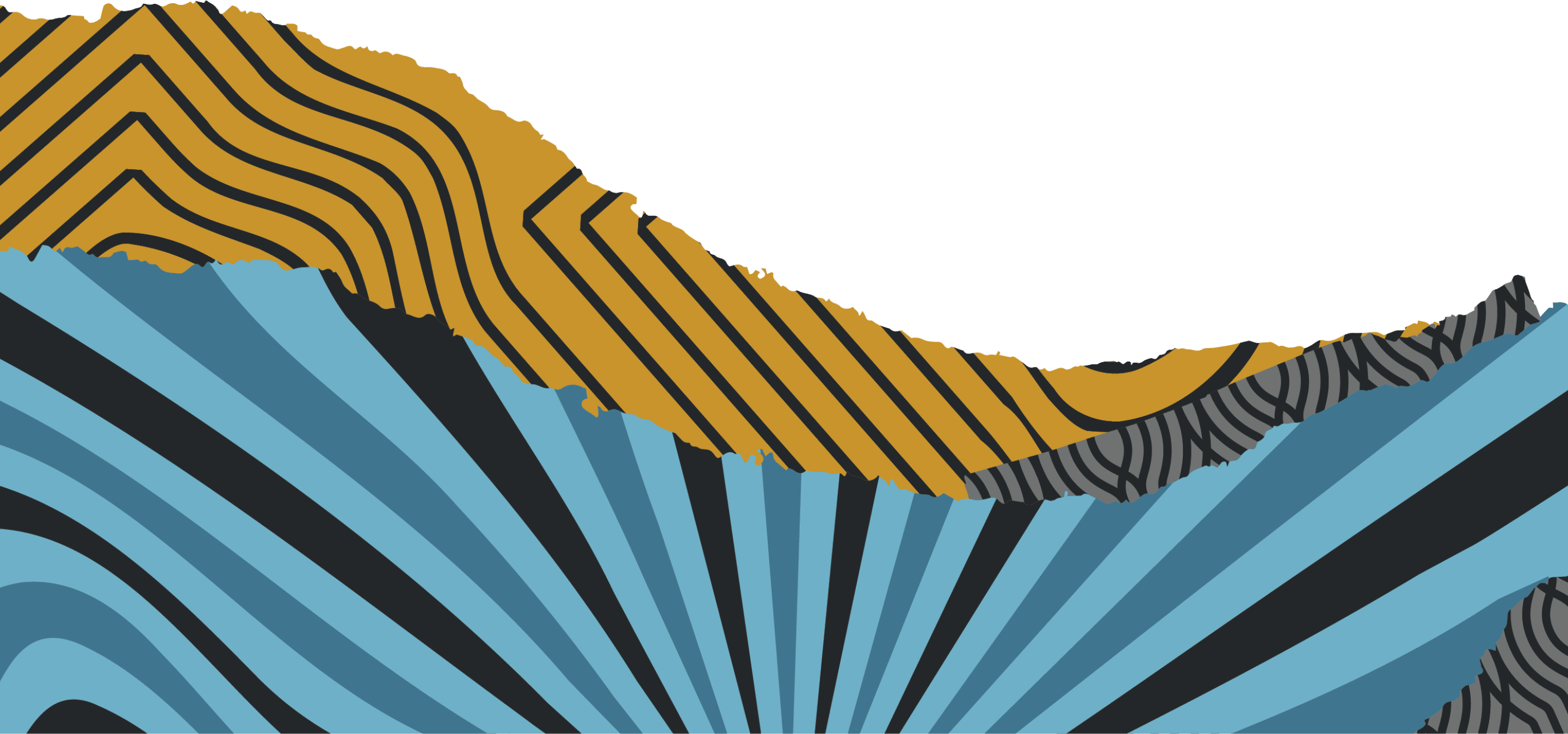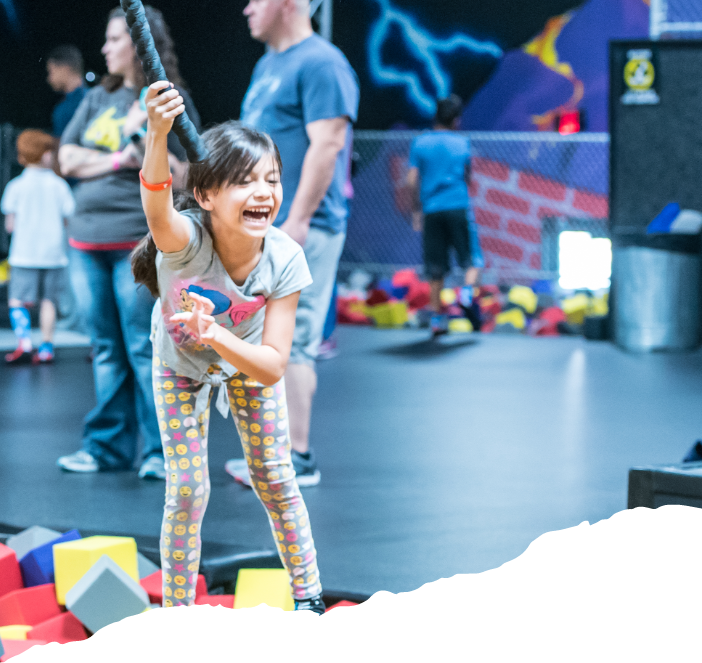 TICKETS
Hit our park to jump, spin, flip, play and a whole lot more. Learn more about our flight ticket options and book yours here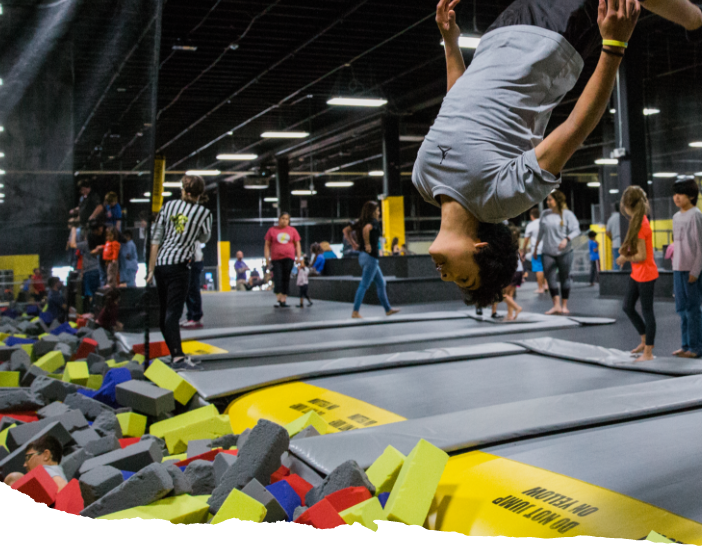 MEMBERSHIPS
Make flight time anytime with a Flight Club Membership. Compare our membership packages and sign up today.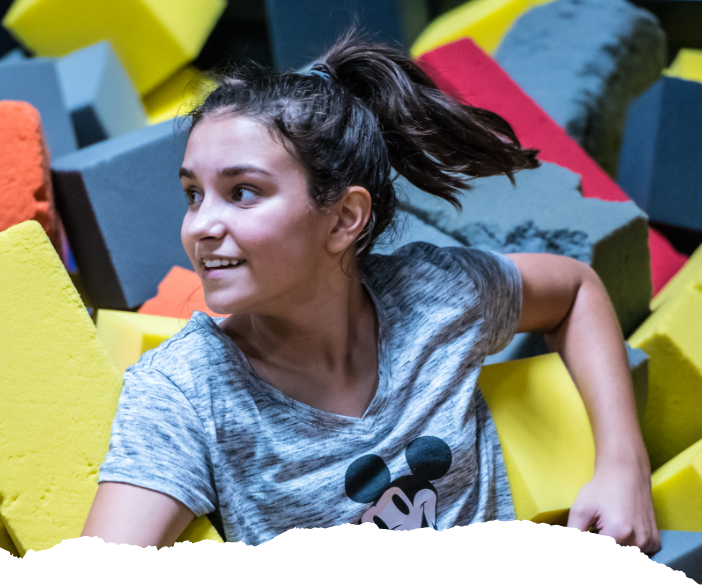 PARTIES
Epic for them. Easy for you. Take their next birthday party up a level — or two. Find out more about our party packages and reserve theirs now.