Let us introduce ourselves
September 21, 2020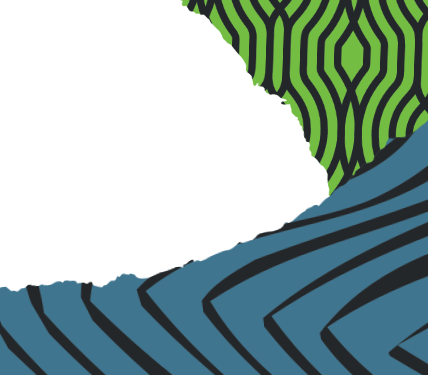 Hey there! We at DEFY want to introduce ourselves appropriately, but we know you only have so much time. So, we're going to break this up for you. Only have 10 seconds? Got you covered. Super bored? Read the whole thing—we won't stop you.
15-seconds
We are DEFY. We're all about living on the edge and trying new things. Our main goal? For our friends to be the best version of themselves whether they're on the trampoline or out and about.
Want to join us? Get a membership or a flight ticket today.
1-minute
We are DEFY. This is a place where we look gravity in the eye and tell it no. The only time we recognize is hangtime. When others hear "don't", we hear "dare". We're rebellious, sure, but we always make sure we play things safe on the trampoline.
The only thing we expect of our jumpers is that they break all of our expectations. We want everyone to be their own person. Whether a backflip or mom's broccoli, we hope that everyone tries new things. Most importantly, know that if someone feels they don't fit in somewhere, they always will here.
Let's take this to new heights. Get a membership or a flight ticket today.
3-minute
If you're reading this, you probably know of DEFY, but do you really know DEFY?
We are rebels at heart. Our least favorite word is "can't". We enjoy the small things and sometimes wonder, "what's our age again?" You could say that we're total kids on the inside, and we're over getting older.
As much as we love practicing our jumps and flips and tricks, we also try our hardest to be our best selves off the trampoline, too. Hopefully, our jumpers aspire to be that way, too. We hope you feel completely comfortable to not only try something new, but to fail and learn from your mistakes so you can do better next time.
Here's the thing. When people see DEFY, they sometimes think we're all about breaking rules. While we are all about taking risks, we absolutely play it safe on the trampoline. The health and safety of our jumpers and team members is nothing to shake a DEFY grip sock at. While we hope you come here ready to break the laws of gravity, we ask everyone to follow our health and cleanliness guidelines.
Although we've only met once or twice, we sure hope that you keep on coming. If that's the case, we encourage you to get a membership for each of your jumpers. If you come often enough, you actually save money and you get special perks on top of the fun you're already having. How great is that?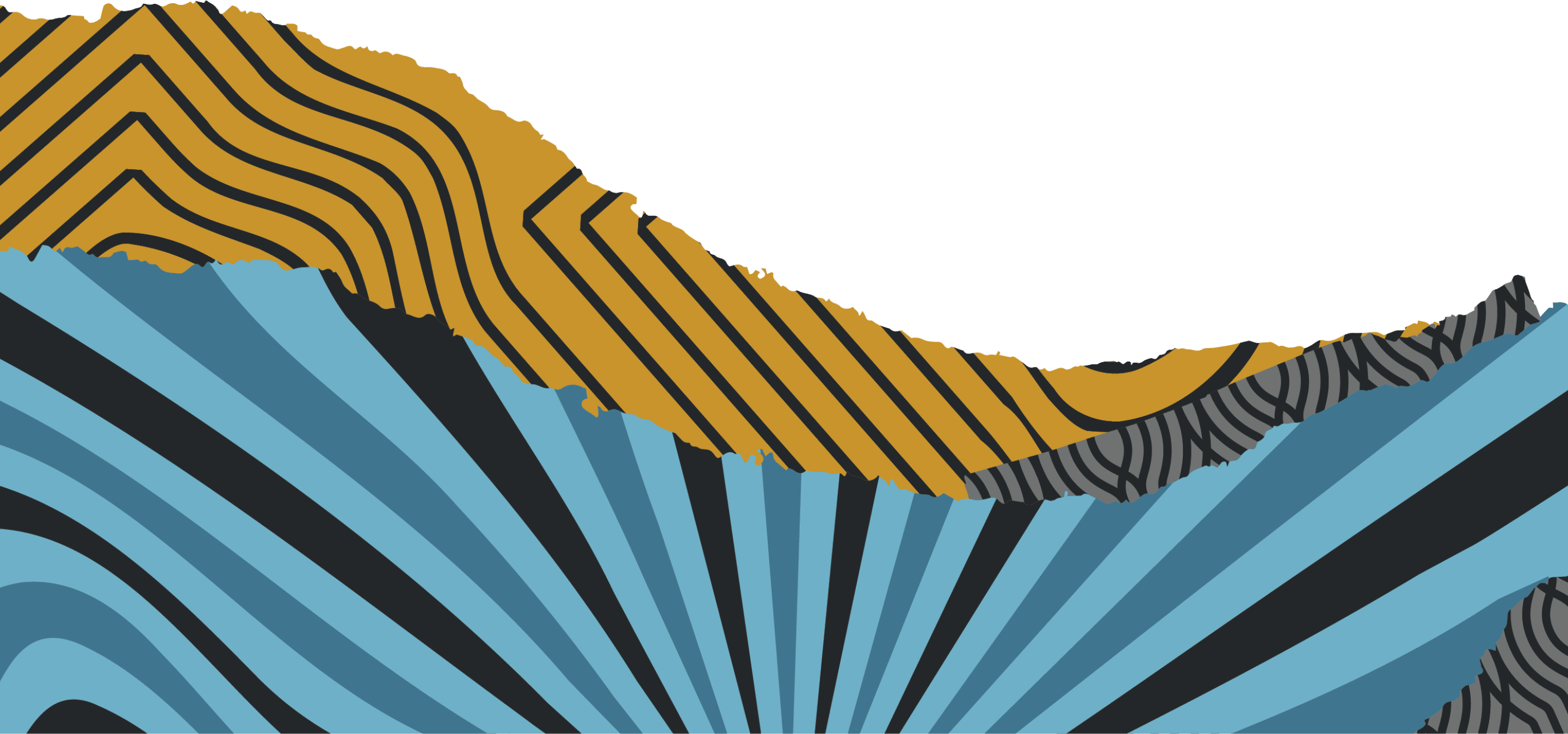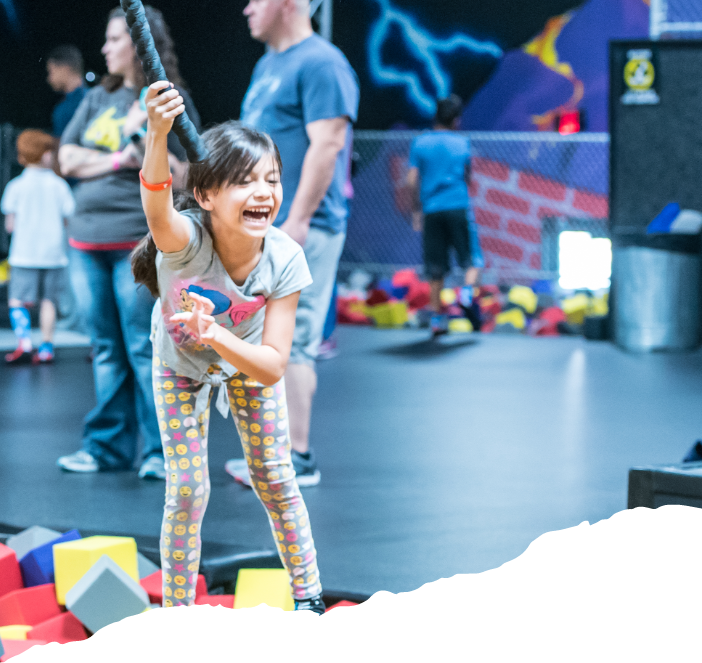 TICKETS
Hit our park to jump, spin, flip, play and a whole lot more. Learn more about our flight ticket options and book yours here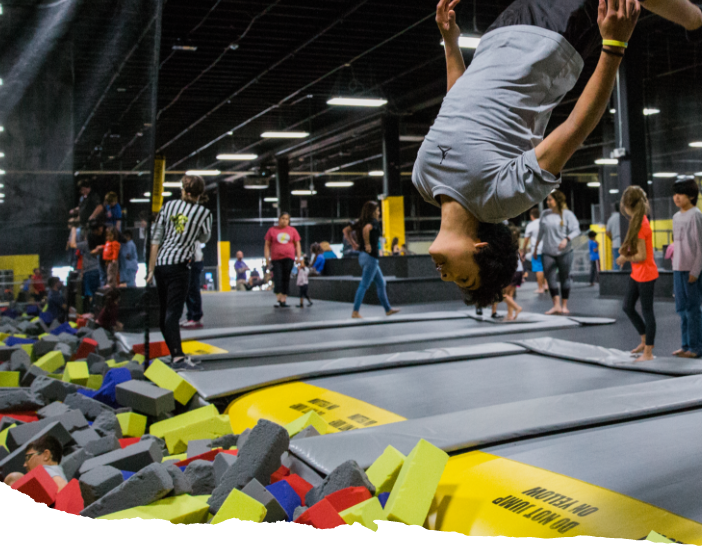 MEMBERSHIPS
Make flight time anytime with a Flight Club Membership. Compare our membership packages and sign up today.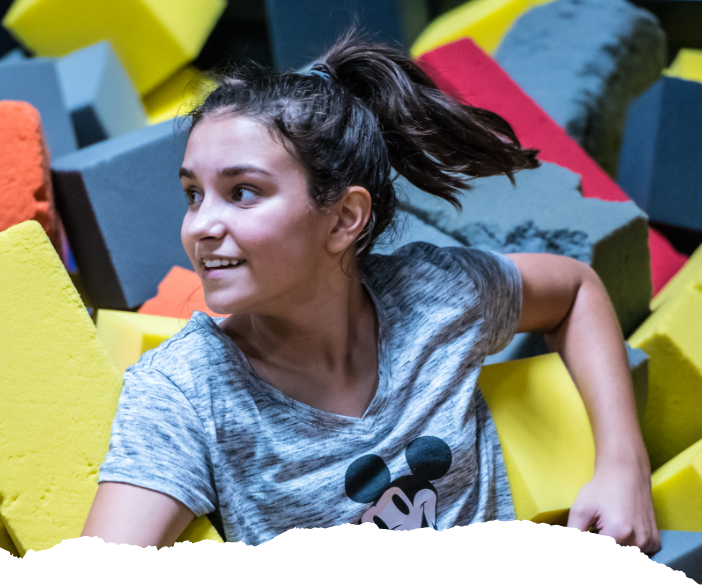 PARTIES
Epic for them. Easy for you. Take their next birthday party up a level — or two. Find out more about our party packages and reserve theirs now.