Experience DEFY the VIP Way
April 12, 2021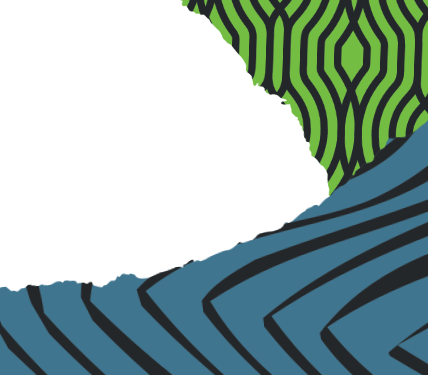 At DEFY, we offer five unique ways to make the park even more special for you and your crew. From before hours to after hours to school hours, Private and Group Events are a surefire way to give yourselves a VIP experience and create some VIP memories!
The Early Bird
Do you like DEFY? Do you like having an epic day before other people have even woken up? If this sounds like you, The Early Bird package at DEFY is right for you! For two hours and 20 people, the whole park will be yours before the doors open to general admission. Get a jumpstart on your day and book today! And you know what they say: they early bird gets the jump. Or something like that.
School Field Trips
Make school cool(er). Whatever your school day has looked like recently, we can all agree that every class deserves a day out for some fun. Defy classmates' expectations and have them jumping for joy by booking a school Field Trip. Any youth group or sports team can book as well! Available during the weekdays, a Field Trip to DEFY will leave any classroom or group excited for more trips, more fun, and more bad puns.After Hours Unlimited
All of the friends. None of the strangers. When you book an After Hours Unlimited package, for two hours the entire park is yours. Invite as many people as you want. The sky (and the building capacity) is the limit! No more waiting your turn for the Stunt Fall, no more having to joust a stranger at the Battle Beams, and certainly no more standing in line for Flight Tickets! When the doors close to the public, they open for you. Book here to have the park alllll to yourself.
Sleepovers
Ever wondered what it's like to sleep on a trampoline? Think water mattress, but without the puncture risk. With Sleepovers at DEFY, you and as many friends as you'd like can spend a night in your local park. Trade your curfew for foam cubes, your bed for Battle Beams. Call now to enjoy this once-in-a-nighttime experience!
Party Experience
You don't need a birthday to have a party. Whether you're celebrating a graduation, a new job, or just because, the Party Experience at DEFY is next to none. Simply select your theme and we'll handle the rest. Oh, and you'll get the whole park to yourself too. Click here to find out more information.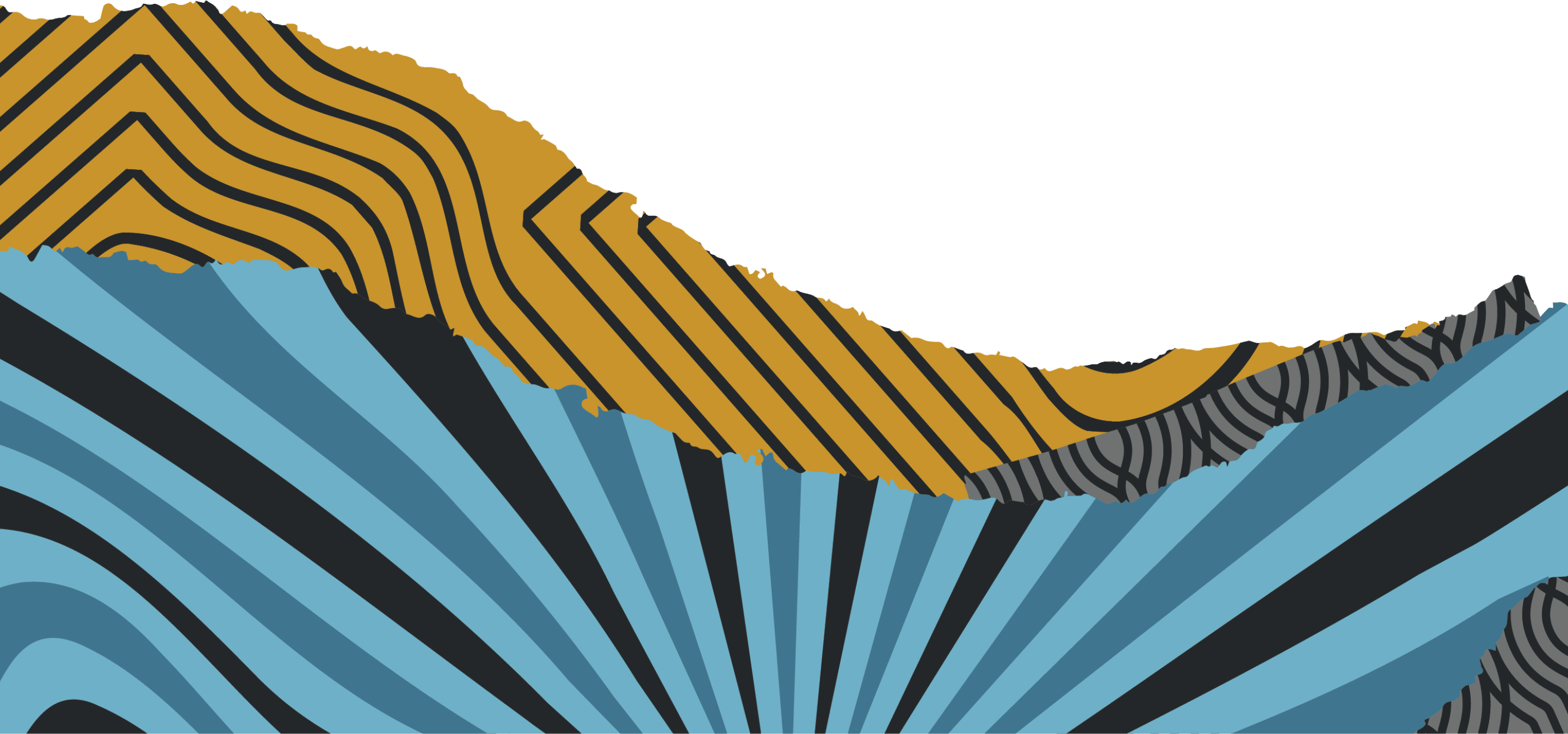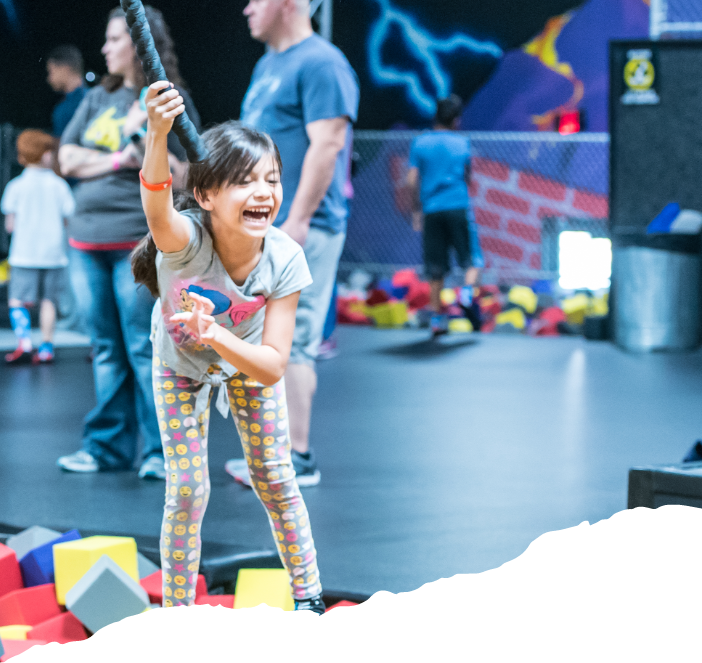 TICKETS
Hit our park to jump, spin, flip, play and a whole lot more. Learn more about our flight ticket options and book yours here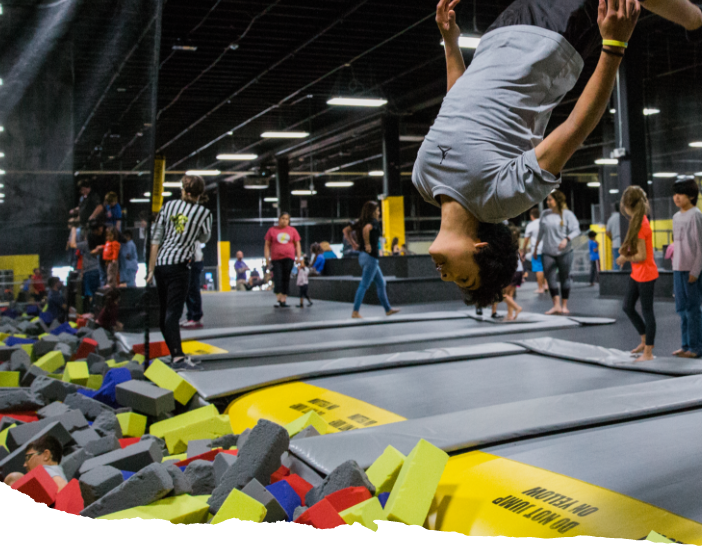 MEMBERSHIPS
Make flight time anytime with a Flight Club Membership. Compare our membership packages and sign up today.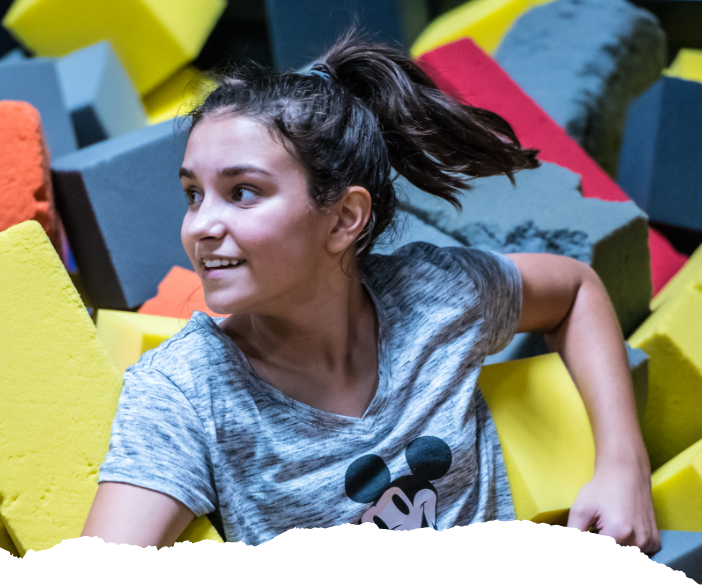 PARTIES
Epic for them. Easy for you. Take their next birthday party up a level — or two. Find out more about our party packages and reserve theirs now.