Cupid never misses.
January 22, 2021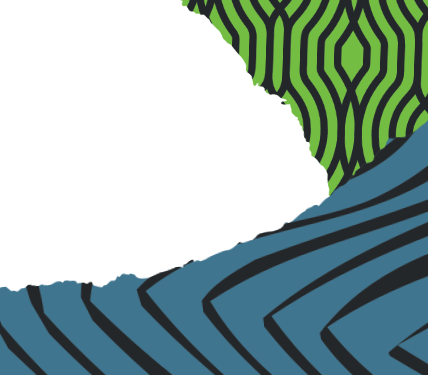 A 21st century love story at DEFY.
Valentine's Day is around the corner, and many couples are eager to get out and have some fun after a long, hard year of staying at home. So, we'd like to invite you to plan a night of fun and memory-making at DEFY.
Recently, we've written about influencers who have come to DEFY for a good time with their significant others: Jojo Siwa came on a double date with the LaBrant family, and Jack Payne mentioned in an interview with us how he and his girlfriend often shoot their videos at a DEFY park.
Now, we have a story directly from our own DEFY family. One of our park managers in Florida, Gabe, met his wife, Elizabeth, just over four years ago during a friendly game of extreme dodgeball. We'll just say that Cupid never misses and then let them take it from there.
DEFY: How did you two meet?
Gabe: I would jump off-shift and always have a good time. There were a couple times that she visited and we'd see each other.
Elizabeth: I was a senior in high school. I played softball and that's literally all I did. I wasn't looking for a relationship, just getting good grades and playing ball. I went to (the park) with a bunch of the softball people. Then I saw him, and he was looking a little bit cute. Just a little bit, though. Not much (laughs).
Gabe: The first time we met, though, it was like a quality connection. We went into dodgeball and she stayed instead of leaving with her friends. And then apparently, I hit her in the face.
Elizabeth: We were playing dodgeball and that's when he hit me in the face. He came running and he apologized, and that was pretty much it. He didn't even give me his number after hitting me.
Gabe: It was definitely a 21st century love connection because we left, and I didn't get a number or any kind of social media. We reconnected through an employee at (the park). He recorded me and put me on his Snapchat story and Liz had him as a friend. She swiped up and put a "heart eyes" emoji and the rest was history.
Elizabeth: You know, he actually hit me in the face in Orlando, too, while we were dating. It's just a continuous thing.
Gabe: Yeah, we don't play dodgeball anymore.
DEFY: Who hit who first with the dodgeball?
Gabe: She couldn't touch me with a dodgeball, first of all.
Elizabeth: That's a lie!
Gabe: It was probably me hitting her first. She did have a good arm, though. She played softball, so that took me by surprise. But I don't think she ever hit me.
DEFY: Have you gone on any other dates to the parks?
Elizabeth: We actually went on a road trip on the way up to my roommate's graduation in Virginia and we hit every single park on the way up there. We literally slept in front of DEFY Raleigh until they opened.
Gabe: Whenever we get the chance, we pop in the parks we see because we love them. We like to see what's different compared to our park and the ones we've been to.
DEFY: How many grip socks do you own?
Elizabeth: Oh, man. I don't think you can count them.
Gabe: Yeah, honestly, we have a drawer full of them. We had to donate a bunch of them.
Elizabeth: We didn't donate them; we threw them away.
Gabe: No!
Elizabeth: (Laughs)
Gabe: I thought you donated them!
DEFY: If your spouse were a DEFY attraction, what would they be?
Gabe: I think Liz would be a Wipeout. She has a feisty side, but she's a lot of fun!
Elizabeth: I was going to say you're a foam cube!
Gabe: How am I a foam cube?
Elizabeth: Just hiding in the background? That's a good one!
DEFY: Why is DEFY such a good place for couples to go on a date?
Gabe: I think it's a great place to go on a date, to be honest. One, you can let your guard down whenever you're on a trampoline or at a place like DEFY. You can build trust with others to see just how willing they are to try something new.
Elizabeth: I agree. It's very relaxed environment. You're not feeling the pressure of sitting in front of someone for dinner, wondering what you're going to talk about. You're just jumping, you're playing, you're having a good time.
Gabe: Also, the communication factor, if you compare it to going to the movies, you go and sit down. There's not really a chance to talk to and get to know that person. But at DEFY, you're constantly communicating and getting to know each other.
As you can see, love can blossom anywhere, including in the air. Whether you're married, dating or searching, we want to assure you that DEFY is a fun place to get to know, and fall a little more in love, with that special someone. Buy tickets today for a date night of your own!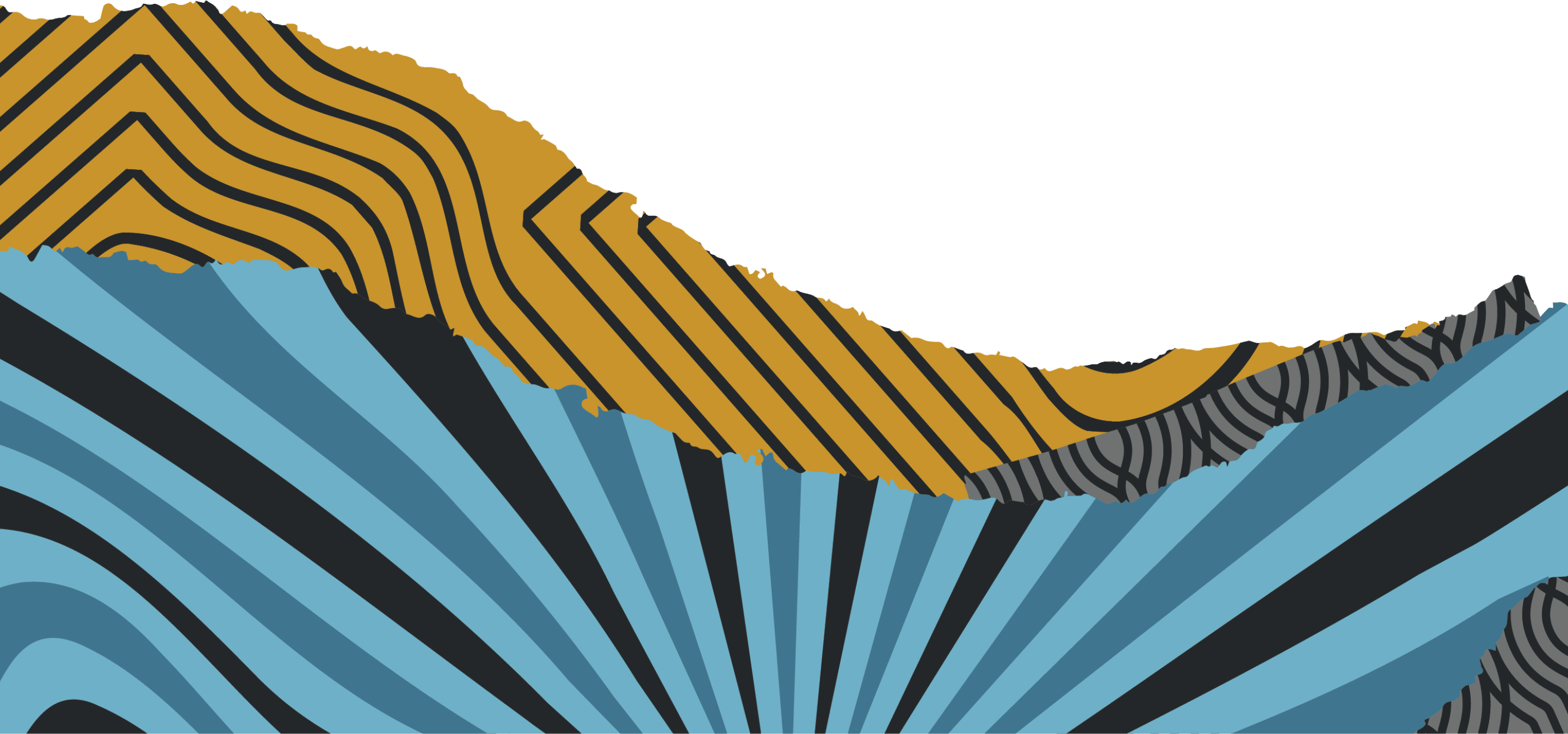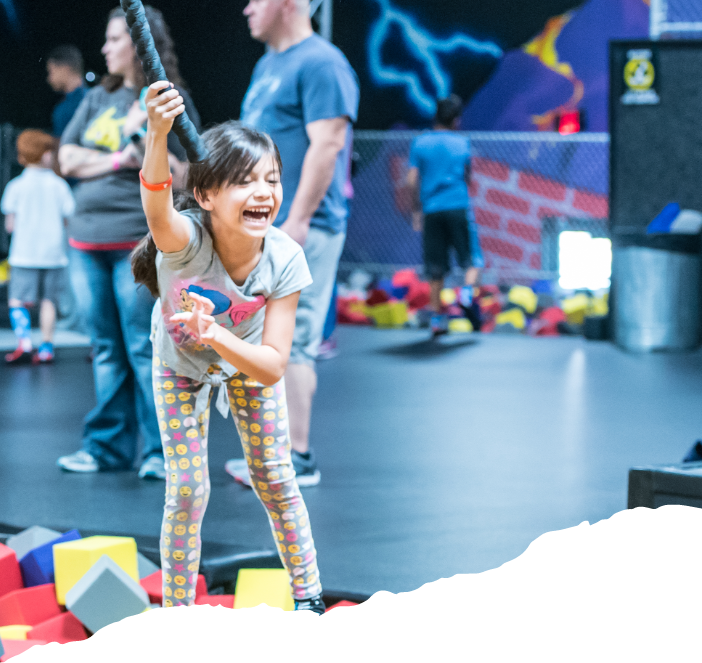 TICKETS
Hit our park to jump, spin, flip, play and a whole lot more. Learn more about our flight ticket options and book yours here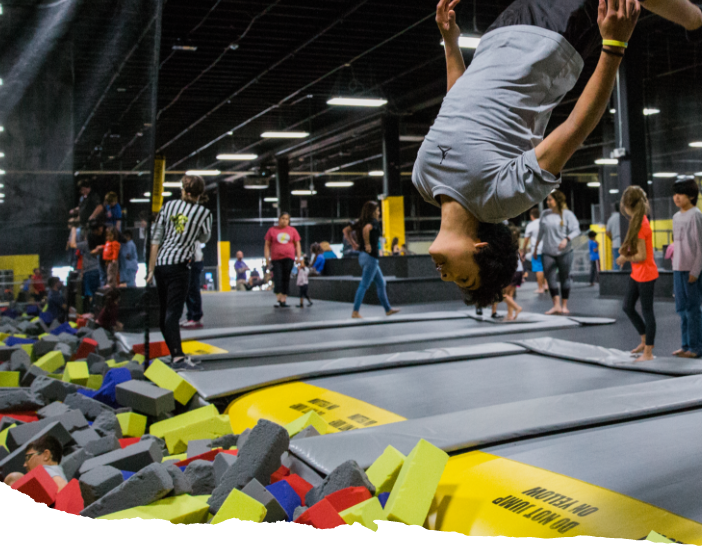 MEMBERSHIPS
Make flight time anytime with a Flight Club Membership. Compare our membership packages and sign up today.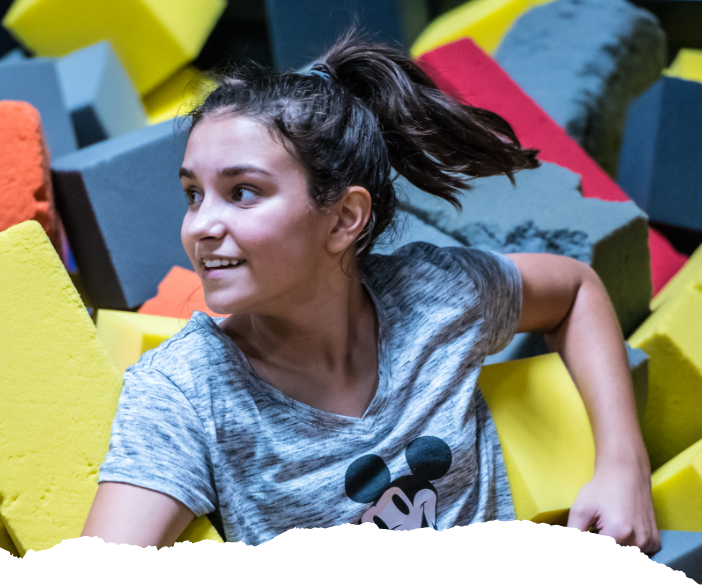 PARTIES
Epic for them. Easy for you. Take their next birthday party up a level — or two. Find out more about our party packages and reserve theirs now.